If you've been ill, had an accident or have a disability and need some extra support at home, our Reablement Service can help. Reablement is a care at home service that helps older people to live safely and independently in their own homes for as long as possible.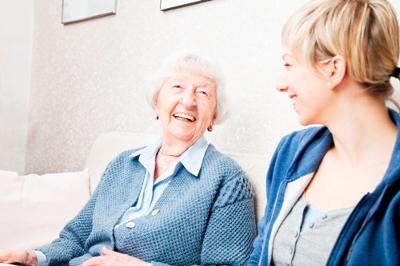 Our team will help you stay as independent in your own home as possible by supporting you regain your daily living skills and build up your confidence.
We'll usually work with you for a period of four-six weeks to understand which tasks are important to you and we'll help you set timescales to relearn these by. Near the end of your reablement, we'll review your progress and check if you need longer-term support. If you do, we can transfer you to our Care At Home team.
Our goal is to help you live as independent and full a life as possible within your home and community. By "doing with you" rather than " doing for you", we'll encourage and motivate you to regain confidence, ability and skills to live safely at home.
We'll listen carefully to you to make sure you have the support you need and give you choice and flexibility. We can also support informal carers, recognising their needs and rights, and if you need it, we can provide appropriate equipment and assisting technology to make your life easier.
---
To access our care services, we need to complete an assessment of need. We receive new referrals and service requests through the Single Point of Access by the ASeRT Team. You can contact them on 0300 300 1380.
---
Mile End Centre
Seedhill Road
Paisley
Tel: 0300 300 1380
Office hours:
Monday-Thursday 8.45am-4.45pm
Friday 8.45am-3.55pm
Out of hours:
Monday-Thursday 7am-10am/4.30pm-10.20pm
Friday 7am-10am/3.30pm-10.20pm
Saturday 7am-10.20pm
Sunday 8am-10pm