If you are an adult with a learning disability, autism or a mental health or physical impairment, there are a number of supported living opportunities that can help support your day-to-day living.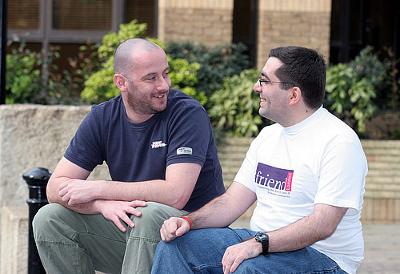 Working closely with housing and care providers, health and social care colleagues and also procurement and contract monitoring, our Renfrewshire HSCP Commissioning and Review Team supports the development of various models of care and support in the community.
We also carry out a programme of in-depth reviews of services to make sure that you are able to achieve your goals and make the most of your potential, and that our supported living services are operating efficiently and effectively.
---
Referrals to this team will be across the HSCP, including Community Mental Health Team, Locality Teams and Renfrewshire Learning Disabilities Service. These will need to be supported by a completed Single Shareable Assessment and Personal Budget.
HSCP Review & Commissioning Team
c/o Renfrewshire Learning Disabilities Service
10 Ferry Road
Renfrew
PA4 8RU
Tel: 0141 207 7800
Opening hours:
Monday-Thursday 8.45am-4.45pm
Friday 8.45am-3.55pm