Here in Renfrewshire, we have five day care centres that offer a range of services to older people who have been assessed as requiring a service to help them remain in their community and be as independent as possible.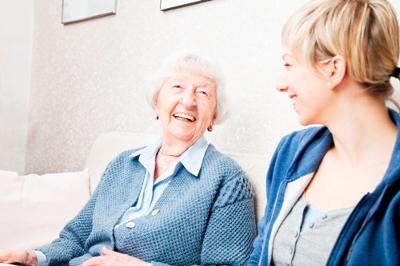 Our centres cater for older people who have dementia or have reduced physical capacity, a typical day offers varied activities, which promote social skills and aim to meet your individual, personal and physical needs.
Our day services can help you stay active, meet with other people and give your carers a break. You can access these services for a short while - for example, to regain your confidence after a fall or if you've had a spell in hospital.
We also offer support with personal care such as hairdressing, chiropody and bathing and we encourage you to enjoy company and take advantage of the many activities and social events.
We provide tea and toast (porridge in the winter), lunch and afternoon tea and we can cater for all dietary needs. There is a day care charge and a small charge for meals - our staff can advise you how much it will cost or give you a price list. We can also provide transport to and from the centre.
All the centres are entirely on the ground floor and are fully adapted for wheelchairs users and those who have difficulty getting around. They're light and airy, with a main dining area, sitting areas, "homebase" and "workbase", where you can enjoy arts and crafts.
Our objective is to help you to live in your own home if you want, as independently as possible, while encouraging social stimulation and preventing isolation through meaningful activities. We can also provide social and health care, as well as giving support and information to carers.
We aim to promote your:
independence
dignity
privacy
choice
equal opportunities
safety, and
motivation.