Our Older People's Community Mental Health Services is a specialist service that provides mental health diagnosis and treatment for people living in the community. The services provided include: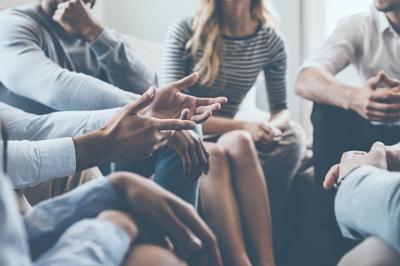 Nurse-Led Memory Assessment and Diagnosis Service - providing assessment and diagnosis of dementia type illnesses.
Mild Cognitive Impairment Clinic -providing a two-year ongoing assessment if you have a diagnosis of mild cognitive impairment.
Post-Diagnostic Support Service - providing one year's support if you have a new diagnosis of dementia.
Older People's Community Mental Health team -providing specialist treatment and support if you or your family have a mental health diagnosis.
Clinical Psychology -providing continuous and comprehensive mental and behavioural health care using a variety of psychological approaches.
Older People's Mental Health Liaison Service -providing advice and support to wards in the Royal Alexandra Hospital and to Renfrewshire care homes regarding the care provided to people with a mental health diagnosis.
The Older People's Community Mental Health Services work across Renfrewshire and can visit you at home or at a local clinic. The care we offer is tailored to your individual needs.
If you are experiencing problems such as depression, bereavement, anxiety, memory difficulties, phobias, psychosis, stress, mood disorders or drug and alcohol dependency issues, our individual and group programmes are designed to help you move forward from them.