If you have a condition that affects your lower limb, our Podiatry Service can provide you with screening, assessment, diagnosis, treatment and foot health education.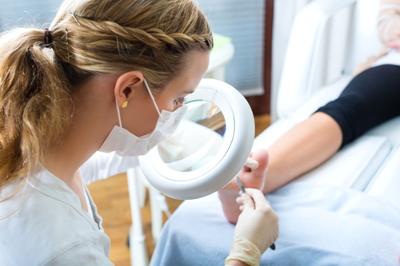 We aim to make sure our service is driven by your needs. The support and care we offer is designed to help you care for yourself wherever possible, as well as involving you in the development and delivery of your treatment plans.
All our podiatrists are registered by the Health and Care Professions Council (HCPC), who ensure we meet their standards for training, professional behaviour and health.