Our RADAR team works with young people aged 12-20 who have issues with substance misuse.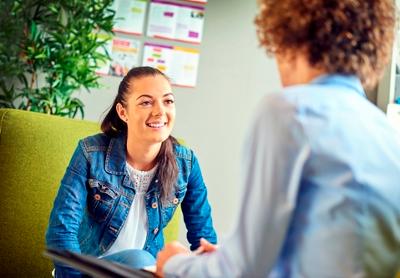 We also work in partnership with other groups, including education authorities, the police and community safety teams, to increase young people's awareness of substance misuse.
When you are referred, or request referral, to a service, we'll work with you to understand your substance misuse and develop an individual support plan for you. We know that substance misuse in young people is closely linked to many other factors and the support we offer considers the following areas, as well as substance misuse:
social and cognitive development
age-related risk-taking behaviour
experiences such as trauma and neglect
emotional wellbeing
mental health
offending behaviour
relationship difficulties and peer pressure
being in care or experiencing homelessness.
Our aim is to help you identify your strengths and develop confidence to make safer choices. We'll also share information with you about the risks of substance misuse to help you make informed decisions.
We know that fixed clinic appointments don't always fit your needs and so we offer individual, flexible support. If you're not ready to talk about or address your issues, through our proactive and creative support, we can help you work towards this.
As well as individual support, we also offer group work.
We run issue-based groups to help if you're at an early stage of substance misuse. These offer an education programme if you've been referred because you've been involved with Early and Effective Intervention or Diversion from Prosecution processes.
---
Referrals are welcome by phone or in person from you, your family, school, GP, or any other agency working with you. You can also contact us for a referral form to complete and submit from home.
Back Sneddon Centre
20 Back Sneddon Street
Paisley
PA3 2DJ
Telephone: 0300 300 1199 (option 2)