Everyone has the right to feel safe and to be safe. Most of us can live our lives free from the risk of harm. However, some people may find it more difficult to keep themselves safe, and might need help and support to look after themselves.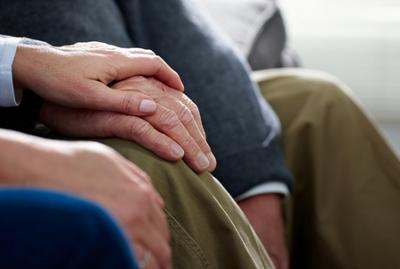 They may also need to be protected from people who would want to harm, abuse or exploit them.
Fortunately, there is legislation to assist and support you if you are, or know someone who is, in this situation. It's called the Adult Support and Protection (Scotland) Act 2007. This law makes it a duty for organisations to report harm if they think someone is being badly treated, and to share information if they are worried about someone being harmed. People who are at greater risk of harm include those who:
are older, frail, and/or have a form of dementia
have a mental illness
have a physical disability
have a learning disability
are less able to care for themselves due to drug or alcohol problems
have sensory problems such as sight loss or deafness.
Adult protection is everyone's business, so if you believe a person is at risk of being harmed, we want you to tell us.
If you are a victim of abuse, we also want to hear from you. This could be because someone is:
hurting you
not giving you food or medication that you need
taking your money
touching you in ways you do not like
making you have sex when you do not want to
frightening you
making you unhappy in other ways.
You do not have to put up with anything that makes you feel worried or unsafe.
Remember, if you or someone you know is finding it difficult to keep safe, it is important to tell us about it. Please see the contact information page to report your concerns.
When we receive a referral, we proceed as follows:
Inquiries (finding out information)
If we are told that an 'adult at risk' is being harmed, we have a duty to make inquiries about their situation. As part of our inquiry, we can speak to anyone who might be in contact with the adult at risk. This could include doctors, nurses, housing officers, care staff, and the police. We then decide if the situation needs to progress to a full investigation.
Investigations (asking questions)
A specially trained social worker, called a 'Council Officer', leads the investigation and can visit and speak to the adult at risk. They speak to others in the adult's life to find out what has happened, what needs to change, and what can be done to help the person keep safe. They will carry out a risk assessment on the person.
Adult Protection Case Conference
If the investigation indicates the person is at risk of harm and needs support, an Adult Protection Case Conference is usually held. This brings together social work, health, police, GP, the adult at risk, and others such as family carers and advocacy services to discuss the concerns and risks, and agree an adult protection plan, if needed.
Renfrewshire Adult Protection Committee (RAPC)
In Renfrewshire, we have an Adult Protection Committee that includes an independent chair, senior staff from health and social work, senior police officers, Fire and Rescue Service, representatives from care providers, advocacy, and the third sector. The committee oversees the effectiveness of our adult protection practice.