Autism Connections offers advice and support to services within Renfrewshire Health & Social Care Partnership (HSCP) to help them to become autism friendly.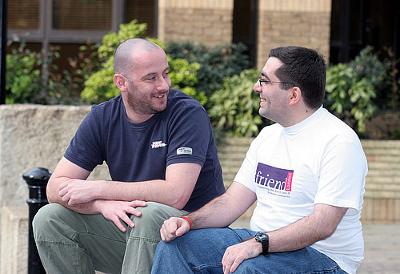 Our small team, which is based in Spinners Gate Resource Centre, aims to increase knowledge and understanding of autism and associated disorders among our services.
As well as working with Renfrewshire HSCP services, we offer advice, direct support and training to Renfrewshire Learning Disability Services working with adults with autism.
Our team has various skills, training and experience to help you - we understand that services will, at times, need support and guidance when supporting autism, and we aim to do this with unconditional positive regard to your service.
Our support is based on:
the National Autism Strategy

Renfrewshire Autism Strategy

the National Autism Training Framework

the Menu of Interventions.
If your service would like support from our team, you can contact us directly, highlighting what support you feel would help you work better with people with autism. We'll discuss with you what is available and then work with you to develop a plan that is creative, flexible and practical, and will help you develop better autism outcomes.
---
If you are interested in our service, you must be currently working in a service within Renfrewshire Health and Social Care Partnership.
Spinners Gate Resource Centre
15 Maxwellton Road
Paisley
PA1 2RH
Tel: 0141 618 5555
Email: autismconnections@renfrewshire.gov.uk
Opening hours:
Monday-Thursday 8.45am-4.45pm
Friday 8.45am-3.50pm