If you are an adult with a learning disabilities and/or autism, there is a wide range of respite services available through Renfrewshire Learning Disabilities Service (RLDS) to help you.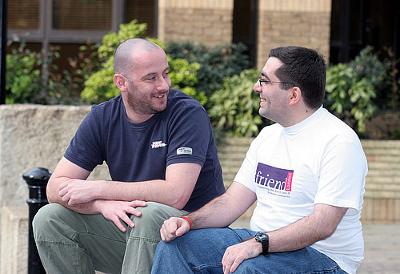 Respite
Weavers Linn is a small purpose-built 10-bed residential facility for adults with learning disabilities and autism that offers personalised care and support within a bright, modern and safe environment. The key aims of the service are to give everyone staying in the facility opportunities to enjoy activities and gain and maintain your independence. If you are a carer, you can have a break from your caring responsibilities in the knowledge that the person you look after is safe and having fun.
Our service is designed to support adults with specific needs associated with learning disability and autism, from supportive, safe and therapeutic environments.
---
Requests for the services come from a variety of sources, including healthcare workers, Social Work Services and voluntary organisations, or you and/or your carer can make a self-referral.
All referrals must initially be made to the RLDS Community Health and Social Work Team through ASeRT on 0300 300 1380 or adultservicesreferral.sw@renfrewshire.gov.uk or to Renfrewshire Learning Disabilities Service Community Team, Renfrew Health & Social Work Centre, 10 Ferry Road, Renfrew.
When we receive your referral, we will allocate a member of staff from the community to help you through the self-directed support process and, from there, assist you to develop a care and support plan to meet your needs, which may include the day and/or respite service.