In Renfrewshire, there are four Extra Care Housing complexes that enable people with eligible needs to keep their own tenancy and home, but with the added security of 24-hour access to care and support.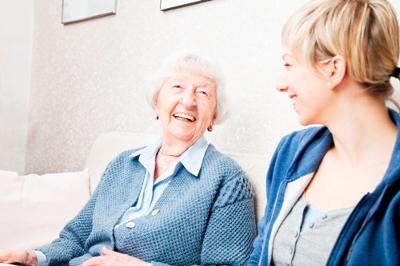 Places at the complexes, which are run in partnership by Renfrewshire Council, local housing authorities and our community health partnerships, are available following an assessment.
There's a wide range of support on offer depending on your needs. The care at home staff can help you with tasks you might have difficulty doing on your own and they also organise events, hobbies and activities to boost your confidence and independence.
We offer a mix of wheelchair-accessible accommodation and two-bedroom flats, and the rent and service charges depend on the size and location of the flat.
Our complexes are at:
Linstone Housing Association - Arnott Gardens, Linwood
Hanover Hill - Banktop Court, Johnstone
Bridgewater Housing Association - Robertson House and Clayson House, Erskine
---
Contact Information
Applicants to Extra Care Housing need to be made through the relevant housing association and an assessment will be completed, taking into account you and your carer's views.
An assessment of need is required to access all care services. All new referrals and service requests require to be directed through the Single Point of Access by the ASeRT Team. You can contact the ASeRT Team on 0300 300 1380.
Mile End Centre
Seedhill Road
Paisley
Tel: 0300 300 1380
Office hours
Monday- Thursday 8.45am- 4.45pm
Friday 8.45am- 3.55pm
Out of hours
Monday-Thursday 7am-10am/4.30pm-10.20pm
Friday 7am-10am/3.30pm-10.20pm
Saturday 7am-10.20pm
Sunday 8am-10pm