We recognise the invaluable contribution carers make to our community in providing care for family and friends, and helping them stay in their own home for as long as possible.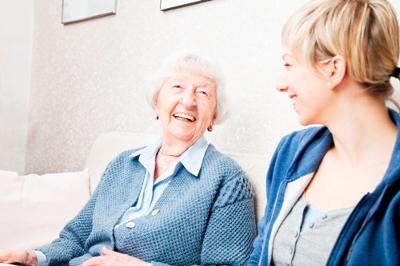 It's important to us that you are supported in the best ways possible to help you continue in this role.
If you care for a friend or relative over 65, our home-based respite service can look after them so that you can attend appointments, go to a function, have a family outing, go on holiday or just have a break from your caring role.
This service is free and you can use it as regularly or flexibly as needed. An assessment will be carried out first to check if you qualify for the service.
---
Contact Information
An assessment of need is required to access all care services. All new referrals and service requests are directed through the Single Point of Access by the ASeRT Team. You can contact the ASeRT Team on 0300 300 1380.
Mile End Centre
30 Seedhill Road
Paisley
PA1 1SA
Tel: 0300 300 1380
Monday-Thursday 8.45am- 4.45pm
Friday 8.45am-3.55pm
Out of hours:
Monday-Thursday 7am-10am/4.30pm-10.20pm
Friday 7am-10am/3.30pm-10.20pm
Saturday 7am-10.20pm
Sunday 8am-10pm