If you've already benefited from our Reablement Service, care at home is also available to provide personal care and practical support to help you live independently in your own home.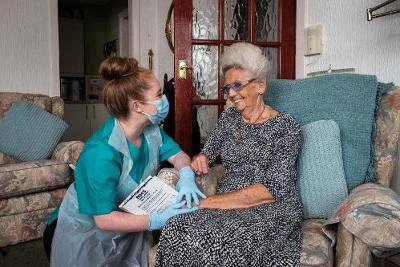 Where you live will determine whether you receive care at home services directly or from an external provider. We operate 365 days a year and our care workers can help you with tasks such as getting out of bed, making breakfast, maintaining personal hygiene and continence care, getting dressed and taking your medication.
To help prevent admission to, or help you get discharged from, hospital we also offer short-term overnight support for up to six weeks.
Depending on your age and circumstances, there may be a charge for care at home services.
---
An assessment is needed to access all care services. All new referrals and service requests are directed through the Single Point of Access by the ASeRT Team. You can contact the ASeRT Team on 0300 300 1380.
---
Mile End Centre
30 Seedhill Road
Paisley
PA1 1SA
Tel: 0300 300 0215
Office Hours:
Monday - Thursday 8.45am - 4.45pm
Friday 8.45am - 3.55pm
Out of Hours:
Monday - Thursday 7am - 10am / 4.30pm - 10.20pm
Friday 7am - 10am / 3.30pm - 10.20pm
Saturday 7am - 10.20pm
Sunday 8am - 10pm