Renfrewshire Head Injuries Service (RHIS) provides practical and emotional support to adults with an acquired brain injury and their carers and families.An acquired brain injury (ABI) is an injury caused to the brain since birth and there are many causes including a fall, a road accident, a tumour or a stroke.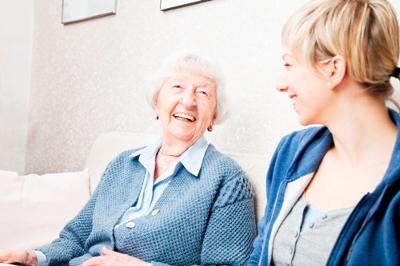 Our service is aimed at 17 to 64-year-olds in Renfrewshire who have experienced an ABI. Working in partnership with social work, health and the voluntary sector, we can offer you assessment, advice, support with vocational and employment opportunities, and therapeutic intervention.
We have also developed wider opportunities in the community, including the Sunshine Club, which offers peer support and activities in a social setting.
We have also linked with SHIMS (Scottish Head Injuries Music Support) and support people to attend West of Scotland Football Club for Physically Disabled.
Our service is jointly managed by Quarriers and Renfrewshire Health & Social Care Partnership.
---
Referrals for RHIS can be made directly by calling us on 0141 848 1701 or refer through the Adult Services Referral Team (ASeRT) on 0300 300 1380.
---
Spinners Gate
Maxwellton Road
Paisley
PA1 2RH
Tel: 0141 848 1701
Email: headinjuryservice@quarriers.org.uk
Opening hours:
Monday-Thursday 8.45am-4.45pm
Friday 8.45am-3.55pm