Renfrewshire Head Injury Service (RHIS) provides practical and emotional support to adults with an acquired brain injury and their carers and families. An acquired brain injury (ABI) is an injury caused to the brain since birth and there are many causes including a fall, a road accident, a tumour or a stroke.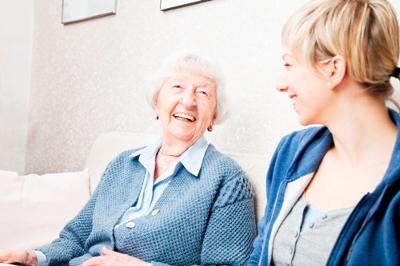 Our service is aimed at 16 to 65-year-olds in Renfrewshire who have experienced an ABI. Working in partnership with social work, health and the voluntary sector, we can offer you assessment, advice, support with vocational and employment opportunities, and therapeutic intervention.
Our Recovering Minds sessions help people we support to have a better understanding of their injuries and develop skills and strategies to aid day-to-day living. The sessions are run as small groups and take place over a three-week period.
We understand that families play a major role in rehabilitation and recovery, and we believe it is essential to provide ongoing support to meet the needs of family members.
Our service is jointly managed by Quarriers and Renfrewshire Health & Social Care Partnership.
---
Referrals for RHIS can be made directly by calling us on 0141 848 1701 or refer through the Adult Services Referral Team (ASeRT) on 0300 300 1380.
---
Spinners Gate
Maxwellton Road
Paisley
PA1 2RH
Tel: 0141 848 1701
Email: headinjuryservice@quarriers.org.uk
Opening hours:
Monday-Thursday 8.45am-4.45pm
Friday 8.45am-3.55pm