Our adult acute admission ward is a safe and therapeutic environment for people with acute mental health problems who are unable to be cared for at home.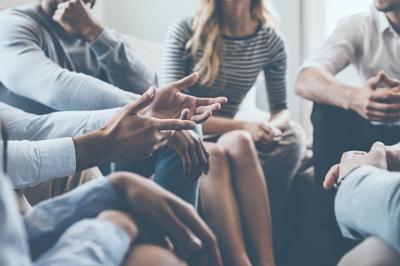 We have a highly skilled team who provide care at the 15-bed South Ward in Dykebar Hospital and the 22-bed Ward 3B in Leverndale Hospital.
Our expert team consists of medical staff, nurses, psychologists, physiotherapists, occupational therapists, dieticians and other health professionals. We deliver high-quality care that promotes recovery, respect, dignity, involvement, equality, safety, protection and health improvement.
Our adult acute admission wards are part of our integrated service delivered in conjunction with Community Mental Health Teams (CMHT) and the Intensive Home Treatment Team (IHTT).
All referrals to this service are assessed by our Intensive Home Treatment Team, who make decisions about admitting patients as an alternative to community or intensive home treatment.