If you have a mild to moderate learning disability, our Community Networks can help you develop your skills and independence in the community and at home.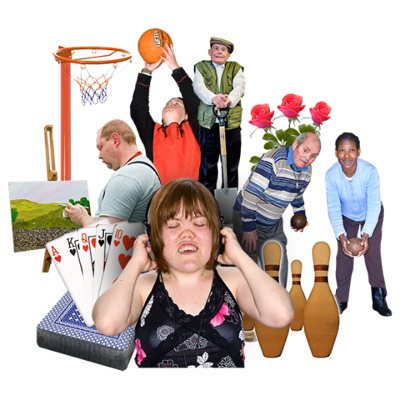 Our service aims to support you to keep yourself safe, healthy and well, and maintain and/or develop your social networks. Our staff are fully trained in core skills including promoting positive behaviour, health emergencies and autism awareness.
We build our activities around you, working to the goals set in your individual plan. We'll help you learn skills that you can use in your home and the work environment, and also when accessing community resources without support.
By working with you, carers and other agencies, we'll help you identify and set clear aims through group activities in the community. We can also offer individual support if you need it through our key worker system.
And by referring you to appropriate agencies, we can help you use your skills in voluntary work or employment.
We'll review our service with you twice a year to make sure that we're meeting National Care Standards.
You can access Community Networks if you live in Renfrewshire, are aged 18 years or over, have a diagnosis of mild to moderate learning disability, can travel independently, need support to use your skills and learn new skills. If you will benefit from group work with peers, can have your needs met within a group setting with minimum support, can work with others and respect their choices and opinions, are aiming to live more independently and want help to find the right information and advice.
Our service is based in the community and you'll receive 1 to 15 hours' support each week, depending on your needs. It is available between 8.30am and 4.30pm, Monday to Friday, 50 weeks a year, but we encourage you to take time off throughout the year for holidays. Please note, we are closed on public holidays and for regular staff training.
---
In order to be considered for this service, you need to be referred. To make a referral, you must contact the ASeRT Team on 0300 300 1380.
Once we receive your referral, a member of Renfrewshire Learning Disability Service will contact you and support you through the Self-Directed Support process.
Community Networks
Spinners Gate Resource Centre
15 Maxwellton Road
Paisley
PA1 2RH
Tel: 0141 618 5555
Opening hours:
Monday-Friday 9am-5pm