Do you have a learning disability or autism and would like to join in social or recreational activities in your local community?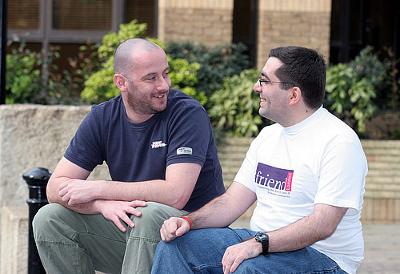 Flexicare helps young people and adults like you. Through our network of volunteers and sessional workers, we provide a range of tailored activities in small social groups who share popular pursuits, based in local areas. We also offer befriending if you'd prefer individual support.
We aim to support inclusion in the community, as well as promoting the needs and rights of people with a learning disability or autism in the community.
We'll help maintain and develop your skills - our activities are based around you and on your individual plan, and we'll review our service with you twice a year to make sure that we're meeting National Care Standards.
Our staff are fully trained in core skills including promoting positive behaviour; health emergencies; autism awareness and Makaton.
To be able to access the Flexicare service, you need to live in Renfrewshire, be aged 14 or over and have a diagnosed learning disability or autism. You should need support to maintain or develop your social and leisure skills, will be able to work with volunteers in group settings to meet your social needs, and would benefit from regular contact with your peers.
Our service is based in the community and you'll receive 1.5 to three hours' support each week, depending on the service. We plan each group on a rolling 12-week programme based around term time, and activities are held mainly in the evenings. Please note, we are closed on public holidays and for regular staff training.
---
In order to be considered for this service, you need to be referred. To make a referral, you must contact the ASeRT Team on 0300 300 1380.
Once we receive your referral, a member of Renfrewshire Learning Disability Service will be in touch and support you through the Self-Directed Support process.
Flexicare
Anchor Centre
51-55 Stock Street
Paisley
PA2 6NG
Tel: 0141 618 6536
Email: flexicare.sw.@renfrewshire.gov.uk
Opening hours:
Monday-Thursday 8.45am-4.45pm
Friday 8.45am-3.55pm